Have Questions? Book a Consultation !
Shahnaz Siddiqa is a Professional Homeopath in Toronto Ontario. She is a member in good standing with the Ontario Homeopathic Association.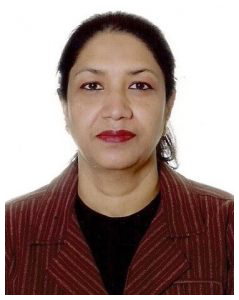 Ms. Siddiqa has extensive academic training in Homeopathic Medicine and medical sciences. Her academic training included basic medical sciences, diagnosis, homeopathic, philosophy and therapeutics, and extensive clinical experience. Ms. Siddiqa possesses a Bachelor degree in homeopathic medicine & surgery. In addition to her training in homeopathic medicine, Ms. Siddiqa also possesses a degree in social science.
Ms. Siddiqa has many years of accumulated experience as a professional homeopath in addition to her academic trainings. She has practices homeopathic medicine for over 20 years in her professional capacity as a Professional Homeopath.
Ms. Siddiqa is well-conversant in Urdu, Hindi, Punjabi, and Bengali

Why Choose Life Homeopathy
ENABLES LONG TERMHOLISTIC HEALING
STRENGTHENS INTERNAL IMMUNITY